The Ozark Trilogy, by Suzette Haden Elgin
A slightly dotty 80s fantasy trilogy you've probably never heard of — why has it stuck with me all these years?
Doubleday, 1981, 535 pages

When Baby Terrence McDaniels is snatched from his basket at church, Responsible of Brightwater Kingdom knows that more than mere mischief is afoot on the planet Ozark. It was almost comical when milk began souring on Mondays and mirrors shattered inexplicably. But now Responsible sees the abduction as the wrong use of magic — a treachery connected to the forthcoming Jubilee, the 500th-anniversary celebration of the founding of the confederation of Ozark's states. Indeed, she suspects that factions may tear apart the Confederacy itself and thus end the entire culture of Ozark. So she sets out on a Quest...unaware that she will encounter intruders and traitors who will threaten Ozark's existence.

Twelve Fair Kingdoms, The Grand Jubilee, And Then There'll Be Fireworks: An exciting, witty new trilogy about the magic-makers on a wondrously different planet.

In which I talk about Ozarkers, Suzette Haden Elgin and her very odd brand of feminism, and the books that influenced my fan fiction almost as much as Harry Potter.
Verdict:
This trilogy would never be published today. It's just too offbeat and requires some great suspensions of disbelief, but it's charming and witty and kind of like a more feminist version of Pern in a very odd sideways way. I have always liked Suzette Haden Elgin's work, even though she is full of woo and her gender roles can make her books wallbangers. (Not as bad as Sherri S. Tepper, though.) It's a series that left mindworms in my head that came out in my fan fiction, and for that alone I'll always thank Elgin for years of entertainment.
Suzette Haden Elgin was at one time a prolific writer, but she never rose above midlist obscurity. She's now in very poor health and will not be writing any more books. I hope more people will discover her books and appreciate what a thoughtful writer she is while she is still alive.
See also the SFWA
Ozark Trilogy
homepage.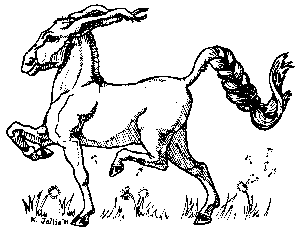 ---
My complete list of book reviews.
On Stranger Tides is the best example I can think of of a fantasy novel featuring pirates, although Tanith Lee's wonderfully entertaining YA novel Piratica is also worth mentioning. What other great pirate fantasy books am I msising?
Tim Powers'
The Moon Pool
, published in 1919, is one of his early works.
(
read more
Collapse
)
x-posted to
swordandsorcery
Abraham Merritt (1884-1943), always known as A. Merritt, was a very successful journalist who wrote fiction in his spare time. Most of his stories appeared originally in the pulp magazines of the 20s and 30s and were later republished in novel form.
Vikings have inspired some fantasy novels, although perhaps not quite as many as you might expect. Do you have a favourite fantasy novel inspired by the Vikings?
It's been very quiet around these parts lately. So what has everyone been reading recently?
Ou Lu Khen and the Beautiful Madwoman, by Jessica Amanda Salmonson
A poetic, finely-crafted Asian fantasy.
Ace Books, 1985, 243 pages

Known to readers for her magnificent TOMOE GOZEN SAGA, Jessica Amanda Salmonson here turns her talents to the story of a simple man's quest for love.

Lu Khen was in love with the madwoman who lived in the forest. But the Powers had decreed that an ordinary mortal could never marry one blessed with the gift of madness. To win it for himself, Lu Khen set out for the crumbling tombs of the Lost Dynasty, a period of demonic rule so horrifying that it had been erased from the history books.

There he would find the power to win the love he sought... or perish!

It's not a sequel to the Tomoe Gozen trilogy, but it shares its heart and world.
Also by Jessica Amanda Salmonson
: My reviews of
The Tomoe Gozen trilogy
and
A Silver Thread of Madness
.
---
My complete list of book reviews.
The Scar, by Sergey and Marina Dyachenko
A scoundrel suffers richly-deserved retribution, then has to earn redemption, in this Russian literary fantasy novel.
Tor, 2012, 336 pages (English translation was published in 2012; original Russian novel was published in 1996.)

Reaching far beyond sword and sorcery, The Scar is a story of two people torn by disaster, their descent into despair, and their re-emergence through love and courage.

Sergey and Marina Dyachenko mix dramatic scenes with romance, action and wit, in a style both direct and lyrical. Written with a sure artistic hand, The Scar is the story of a man driven by his own feverish demons to find redemption and the woman who just might save him. Egert is a brash, confident member of the elite guards and an egotistical philanderer. But after he kills an innocent student in a duel, a mysterious man known as "The Wanderer" challenges Egert and slashes his face with his sword, leaving Egert with a scar that comes to symbolize his cowardice. Unable to end his suffering by his own hand, Egert embarks on an odyssey to undo the curse and the horrible damage he has caused, which can only be repaired by a painful journey down a long and harrowing path.

Plotted with the sureness of Robin Hobb and colored with the haunting and ominous imagination of Michael Moorcock, The Scar tells a story that cannot be forgotten.

If Dostoevsky wrote a swords & sorcery novel, it would be a lot like this.
Did you discover any new fantasy writers this year whose future careers you'll be awaiting with interest?
A Surfeit of Mirrors. Henri de Régnier was one of the major Symbolist writers of the late 19th and early 20th centuries but many of the stories in this collection will appeal to fans of unconventional fantasy, or even magic realism.

The only other notable fantasy title I read was Robert E. Howard's The Haunter of the Ring and Other Stories, a collection that covers many different pulp genres but certainly includes some fine fantasy stories of the sword & sorcery type.
2012 was a year in which I read very little fantasy. The best one I read was a book that fantasy fans are likely to overlook - Henri de Régnier's
The Magician King, by Lev Grossman
The taking-the-piss-out-of-Harry-Potter hero of The Magicians goes on a quest to save NarniaFillory.
Viking, 2011, 400 pages

Return to Fillory in the riveting sequel to The New York Times best-seller and literary phenomenon of 2009: The Magicians.

The Magicians was praised as a triumph by readers and critics of both mainstream and fantasy literature. Now Grossman takes us back to Fillory, where the Brakebills graduates have fled the sorrows of the mundane world, only to face terrifying new challenges.

Quentin and his friends are now the kings and queens of Fillory, but the days and nights of royal luxury are starting to pall. After a morning hunt takes a sinister turn, Quentin and his old friend Julia charter a magical sailing ship and set out on an errand to the wild outer reaches of their kingdom. Their pleasure cruise becomes an adventure when the two are unceremoniously dumped back into the last place Quentin ever wants to see: his parent's house in Chesterton, Massachusetts. And only the black, twisted magic that Julia learned on the streets can save them.

The Magician King is a grand voyage into the dark, glittering heart of magic, an epic quest for the Harry Potter generation. It also introduces a powerful new voice, that of Julia, whose angry genius is thrilling. Once again Grossman proves that he is the modern heir to C.S. Lewis and at the cutting edge of literary fantasy.

The sequel is better than the original, but it's still hard to believe this was meant to be an affectionate tribute.
Verdict:
The Magician King
makes up for some of the flaws in
The Magicians
, and is a very readable contemporary fantasy for Harry Potter fans and Harry Potter haters alike. It's a flawed book as well, but I pretty much enjoyed it and it did not make me feel like throwing it against a wall the way its predecessor did. So you're on probation, Lev Grossman. Maybe let some of your female characters
not
get raped by gods or Dark Phoenixed
next time?
Also by Lev Grossman
: My review of
The Magicians
.
---
My complete list of book reviews.